Air Conditioning Repair and Installation
Efficient and properly operating air conditioning can make all the difference during a hot summer day. The professionals at DESCO Services provide repair services to get your air conditioning system back up and running at optimum efficiency. Our trained team of technicians will lend an expert hand in making sure all your air conditioning needs are met.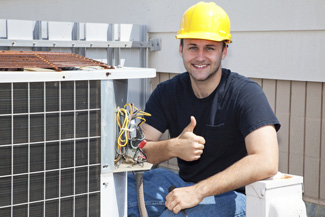 Air Conditioning Repair and Installation
The vast expertise and training of our staff enables us to fix problems on all brands and types of air conditioning units. Whatever kind of system you have in your home, DESCO Services can make sure your air conditioner repair is done right. We also offer affordable and quality products to our customers. Our air conditioning services cover the following areas:
Split systems
Mini Split Systems
Central air systems
Indoor units
Packaged Units
Residential Air Conditioning
Fixing any brand, make or model air conditioner is our specialty at DESCO Services. We have trained specialists who will take care of the planning, designing and coordinating of your air conditioning repair and or replacement. DESCO's air conditioning service covers every part of the process when it comes to installation or repair in your home or business.
24-Hour Emergency Service
There is nothing worse than losing your air conditioning in the middle of the summer. The good news is you won't have to wait to rediscover a cool climate inside your home. Day or night, the specialists at DESCO are ready to be dispatched directly to you.
Need service now or a quote to replace an existing air conditioning system? Call DESCO Services today in Hanover at 717-637-2216 in York at 717 846-3384 in Gettysburg at 717-337-3053 or toll free at 877-265-9764.